After writing the first chapter from the perspective of the Changeling, i decided that I couldn't accurately portray the story if I just used her as my narrator. This precipitated a decision to have a second narrator in the form of Shadowstar-- the Tayledras scout who has the "good fortune" to stumble across Cat the Changeling.
Each chapter is written solely from the perspective of one 'narrator' and they generally alternate, with a small amount of overlap on the beginning/end of each chapter.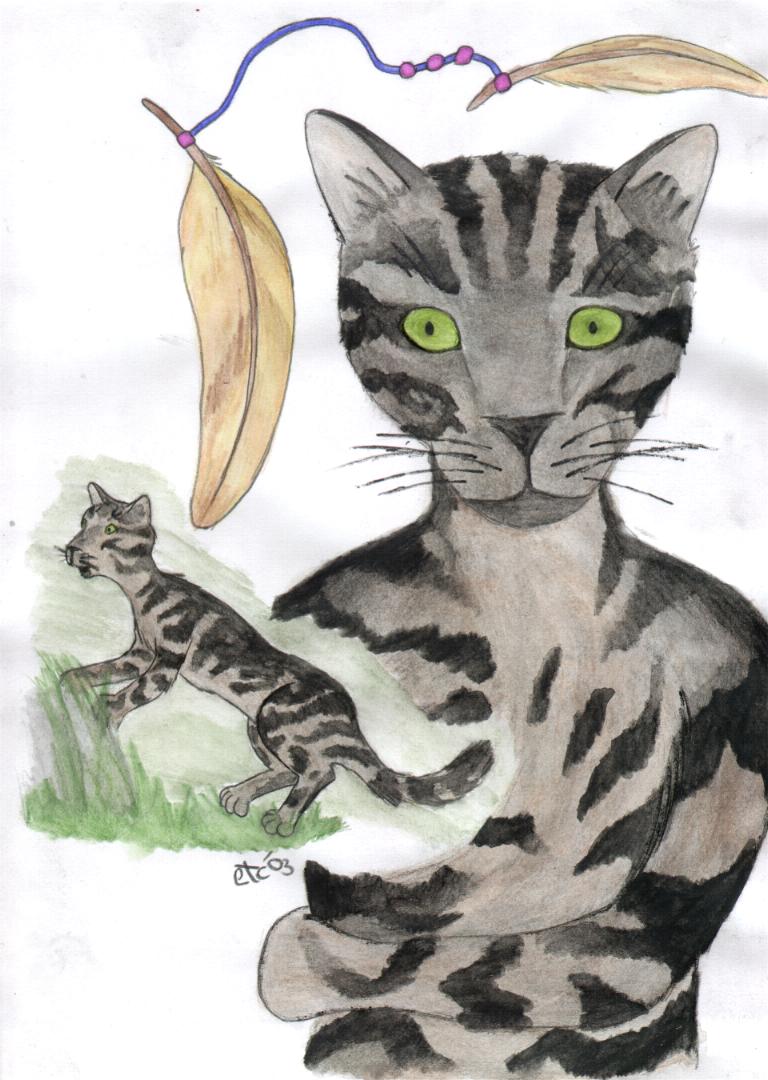 The Story.
Fanart for Can't Catch Me.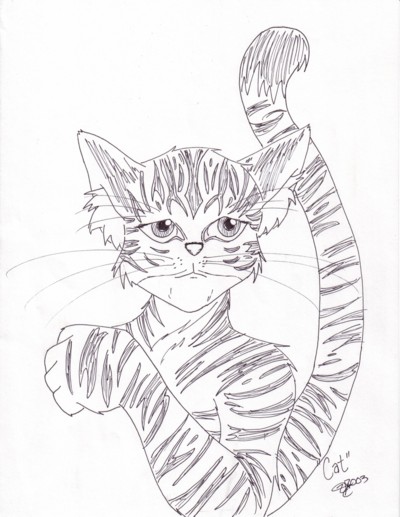 A sketch of Cat the Changeling, done for me by the very lovely Senashenta-- who apparently rates Can't Catch Me as one of her favourite stories written by me.